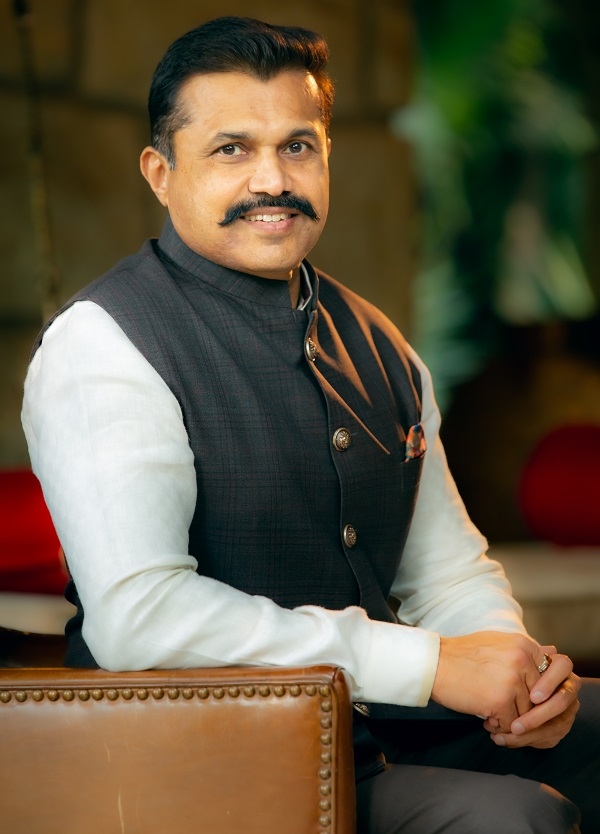 Raj Path Infracon Pvt. Ltd. (formerly, Raj Promoters and Civil Engineers Pvt. Ltd.) was founded in 1987 by our CMD Jagdish Laxmanrao Kadam. We specialize in infrastructure development and have successfully.
Rajpath has a rich history of success in the infra sector. We take pride in standing at the leading edge, finding innovative ways to boost India's growth in the infra segment in the coming decade, with initiatives like Gatishakti.
We created this company on the three pillars ( 3Ps) of success stated by
Swami Vivekananda
- Passion, Patience and Perseverance.
Over the past 35 years Rajpath Infracon Pvt. Ltd. has carved a perception of Integrity, Value, Accountability, Quality, Technological advancement and Innovation. It has come a long way in contributing to the infrastructure requirements of India. Our work and track record has earned us a rating of 'Stable AAA-' by CRISIL, which is a testimony of our credentials. As a company we are committed to the social and economic progress of our Nation, and hence our motto proudly says, "Building the Nation, Beaming with pride"
The growth of our company has always been based on an efficient organization and entrepreneurial management. Our services and expertise have been proven through the years as our capabilities extend from the most complex projects to the simplest. We abide by our delivery deadlines like an oath and have a track record of completing our projects before the deadlines. This has brought several awards and accolades our way for the superior quality of our work. We have completed projects ranging from state and national
Highways
,
Bridges
and
Canals
to
Barrages
and
Dams
, and are now planning venturing into Dredging, Railways and waterways soon.
Rajpath has a rich history of success in our sector and takes pride in its commitment to remain at the leading edge finding new and better ways to meet India's growth in the coming decade with huge development and investment in our segments of interest with initiatives like Gatishakti. We are well positioned to capture a sizable portion of the pie and are confident to make a substantial contribution to the nation's development. We will continue to be the best in the industry and continue to take on challenges, and making our mark as we continue to serve the Nation.
We always consider all our team of employees at our sites and in offices an integral element of our success. We provide an ethical, safe, nurturing and a progressive work environment for all of our employees without gender bias.
We have already demonstrated our capabilities by establishing a
world record by paving 39.69 kms
, long bituminous concrete road in 24 hours near Satara, Maharashtra. So the company had already carved an icon of identity which puts us in a position to be proud of what we are now, and what we will be in the future.
On Union Budget 2023-24


So here is my takeaway from Union Budget 2023-24 announced- specially for infrastructure sector:
The infrastructure segment has received a mix of direct and indirect boosters in the latest budget. Infrastructure is critical as it provides a thrust to GDP growth and also reduces the cost of doing trade and commerce.
To begin with the budget has reported infrastructure projects worth Rs.9.46 trillion being fast tracked. These projects had been stuck due to a variety of reasons including environment and land clearances.
The budget also announced the completion of

9000 KM of highways during the year and this part of the massive 35,000 KM plan across India at an estimated cost of Rs.535,000 crore.

This also part of the Bharat Mala project- with which we already associated with.
I keep my fingers crossed for the #amritkaal now.