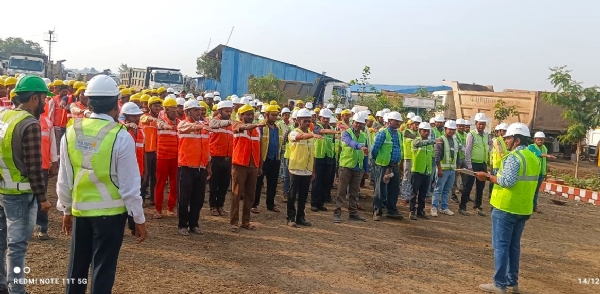 Every construction site comes with safety hazards. However, understanding precautions and following protocols can reduce injuries. We understand if our worksites are not safe, neither are our workers, and neither is our company. Construction work is a tedious job involving massive equipment, tools, machinery and regimes posing threats to the workers. The various tasks associated with the construction works involve risks like working at heights, excavation, etc.
Safety is becoming something of a culture at Raj Path Infracon .
The commitment to safety comes from the highest level of our organization. It percolates through all the levels, right to the taskforce actually working at our various sites. An affirmation by our team, in the form of a pledge, demonstrates our consistent and serious effort towards workplace safety and health. This is the first step towards ensuring safe work-zones at all our project sites.